How To Watch A Live Stream
Once your live stream ticket is purchased, there are a three ways to watch the live stream.
You will receive a reminder email 5 minutes prior to the live stream with a "Watch" button. This is the quickest and easiest way so make sure you buy the live stream at least 10 minutes prior.
Or you will find a link in your order confirmation email when you click on "My Future Tickets."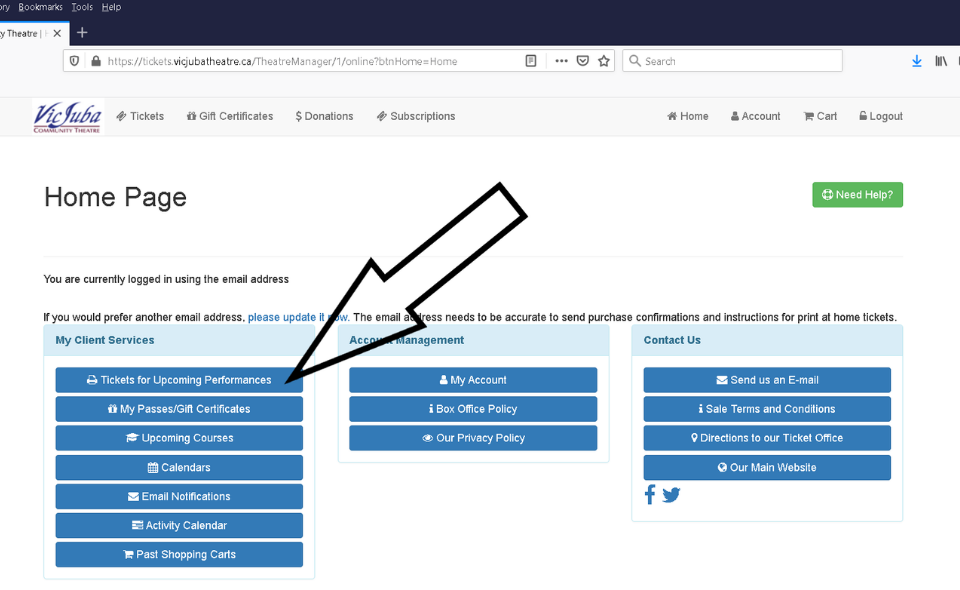 Or if you are unable to find your email go to this link:
tickets.vicjubatheatre.ca
. (In the upper right corner menu, select "Log In". This should take you to the "Home" page.) Under "My Client Services," click "Tickets For Upcoming Performances."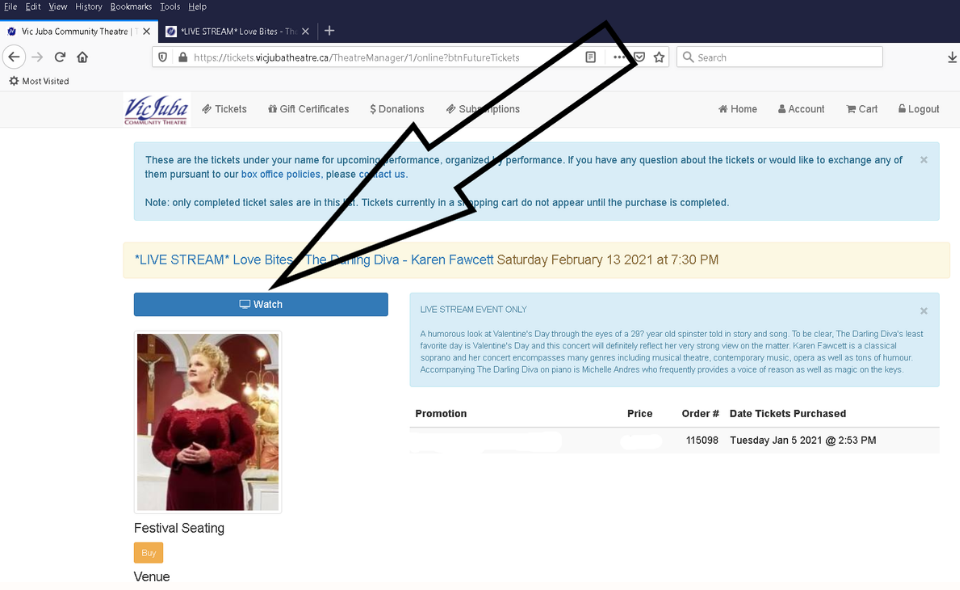 In the next window you will view all tickets you have in your account for upcoming shows. Yo

ur live stream tickets will have a "Watch" button above the photo. Click "Watch."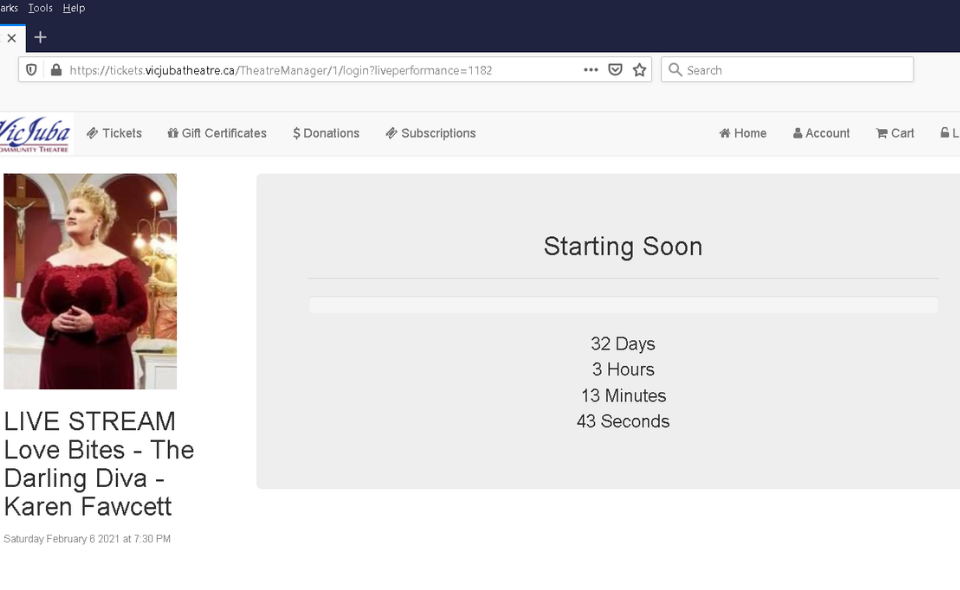 The next screen is where the live stream feed will occur. After you click "Watch", you will see a countdown to when your live stream begins.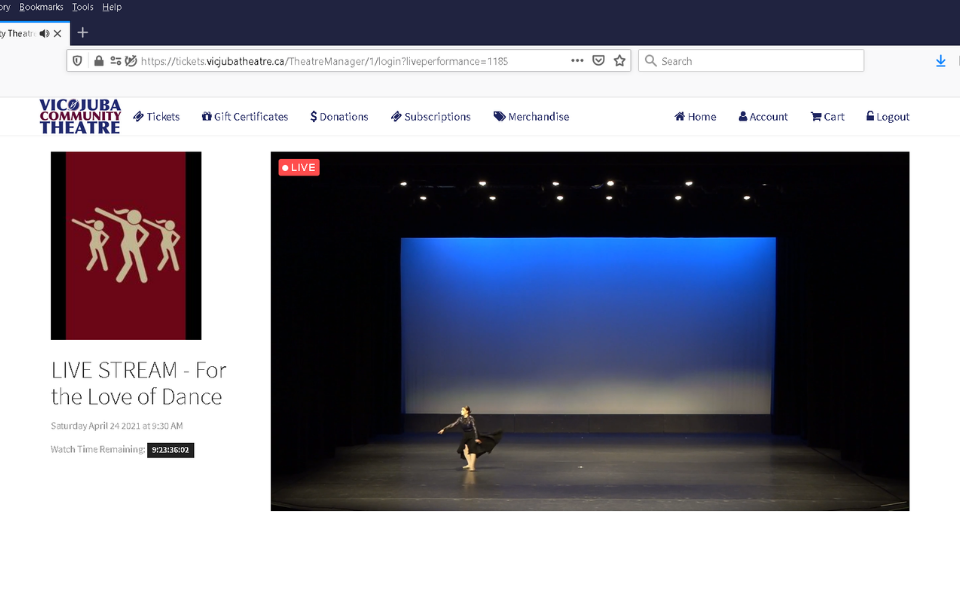 When the live stream begins, you will get video. If you join after the live stream begins, you may have to click on "Watch Now". You may have to click "unmute" to hear audio. You may have to press "Play" if you are on a phone.

You can watch a live stream:
on your laptop or computer - we recommend you watch in full screen mode (option is in lower right corner near Vimeo logo)
on your iPad
on your phone
by casting to your TV from your device like Chromecast to view on your TV
or as Live Streaming Events are on a browser, if you have a smart tv and are using the browser function to log in, you will then see it on your screen
or you can also use a HDMI cable to connect your computer to the TV and screen mirror