Multi-Purpose Space Expansion

A major fundraising project is just getting underway to raise funds for a multi-purpose space expansion at Vic Juba Community Theatre.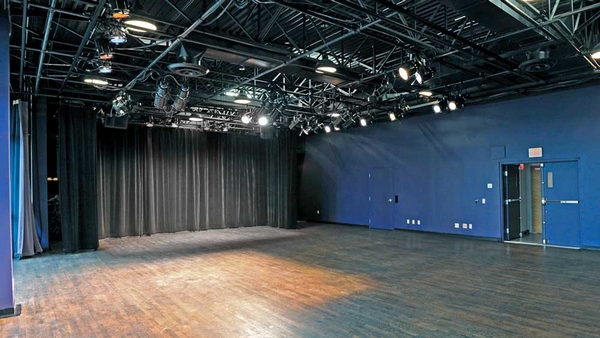 Needs for the Expansion




Rehearsal space for dance festivals, dance events, and theatrical productions.




Staging area for school events and dance festivals

An additional dressing room for large productions and festivals

Meet and greet receptions with the artists

Multi-purpose use for community events such as music festival or cabaret events (with tables & chairs) (stand-alone rental space).


The expansion will allow for access from a current hallway backstage.
An additional backstage entrance will resolve a key issue for the theatre during festivals, dance events, and school events. The current backstage door is very close to the stage and constant entry during these specific events via the backstage door allows sunlight to escape and be seen on stage. Entry through the current backstage door produces a rush of cold air to enter the audience chamber during the winter. (The piano storage area is also near the backstage door and there is concern about how the fluctuations in temperature affect the piano.) The new entrance will help reduce the noise level of students backstage during events.
| | |
| --- | --- |
| Level | Value |
| Naming | Over $200,000 |
| Pillar | $100,000-$199,999 |
| Patron | $50,000-$99,999 |
| Benefactor | $25,000-$49,999 |
| Sponsor | $10,000-$24,999 |
| Supporter | $500-$9,999 |
| Friend | Under $500 |
Fundraising Target for Expansion